If you have been reading this blog for a while you know that Nate is not a fan of Halloween. Unlike, me, who loves dressing up in costume, my kid is not a costume kid. He does not play dress up, it is not his thing. So this year we tried a different tactic... Peer Pressure.
We took Nate over to a friend's house where there would be lots of kids in costume. It worked! Not only did he put the costume on, he went trick or treating too. About halfway through the night he proclaimed to Jon, "Daddy, this really is a lot of fun!"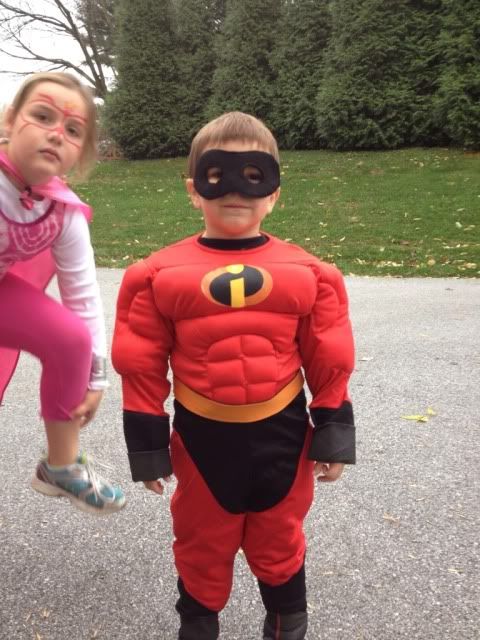 Nate as Dash (From The Incredibles)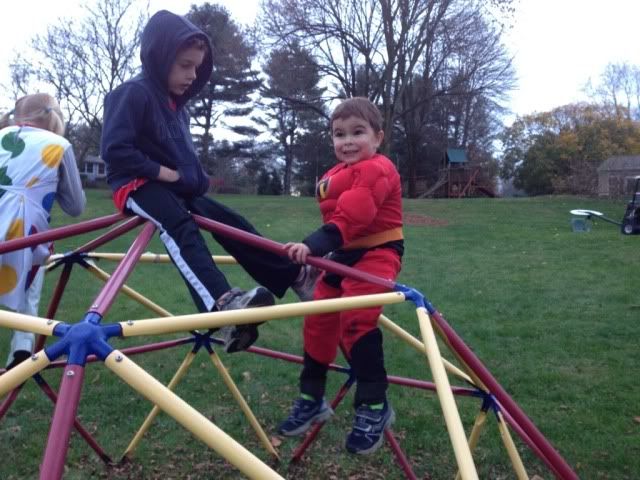 His secret identity revealed!
And finally, dancing on a golf cart... because, why not?