Thursday, February 2, 2012
Another birthday present being put to good use...
Dr. Drill and Fill
.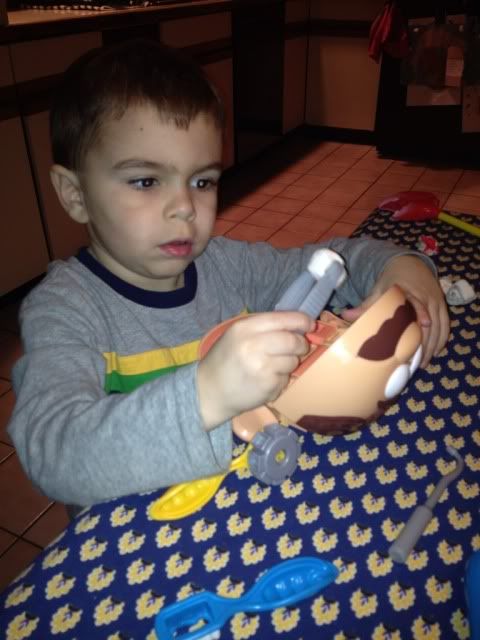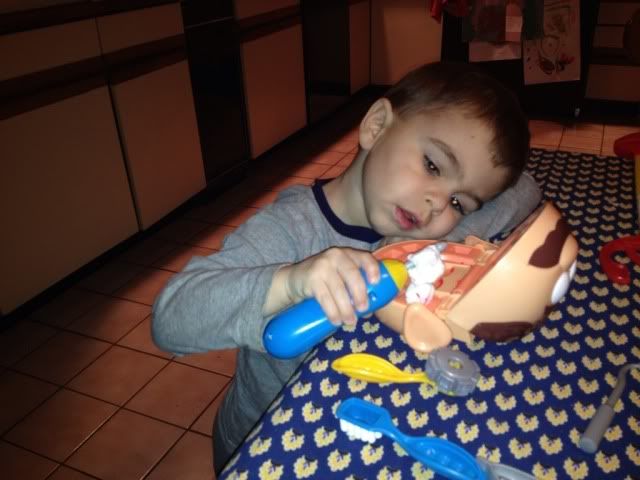 Is dentistry in Nate's future?
Posted by

Molly
at 3:18 PM
No comments:


Here is Nate playing with his marble run from mom and dad. For 4 solid hours he did nothing put build marble track and race marbles.
And here are pics of Nate's birthday cupcakes and his birthday shirt that I made him.
Hopefully someone took pictures at his party. I will post them when I can.
Posted by

Molly
at 3:05 PM
No comments: